Powerful, free chat rooms
An open-source chat with the features you expect and many other ones.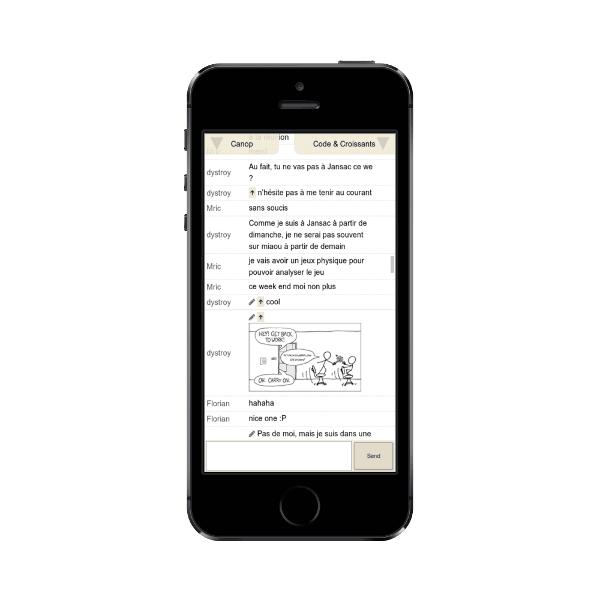 Sociability
Public/Private Rooms

Everyone can create new public or private rooms, and the top bar lets you keep track of activity in other rooms.

Extended Authentication

A user's identity can be confirmed via external sites (like StackOverflow and GitHub), so you can be sure who's who.

Search History

You can search for messages in any room's Search tab. Messages and their context are never deleted so you can always link to them.
Video and Audio

Start a video or audio chat with any connected user, even from a mobile device. No plugin necessary.

Notifications

Get a user's attention by replying to their message, or pinging them directly with @username. You can enable Desktop Notifications to make sure you won't miss a reply.

Upvotes and Pins

You can up-vote noteworthy messages. You can star important messages, and room owners can pin them for all to see.
>
Rich Text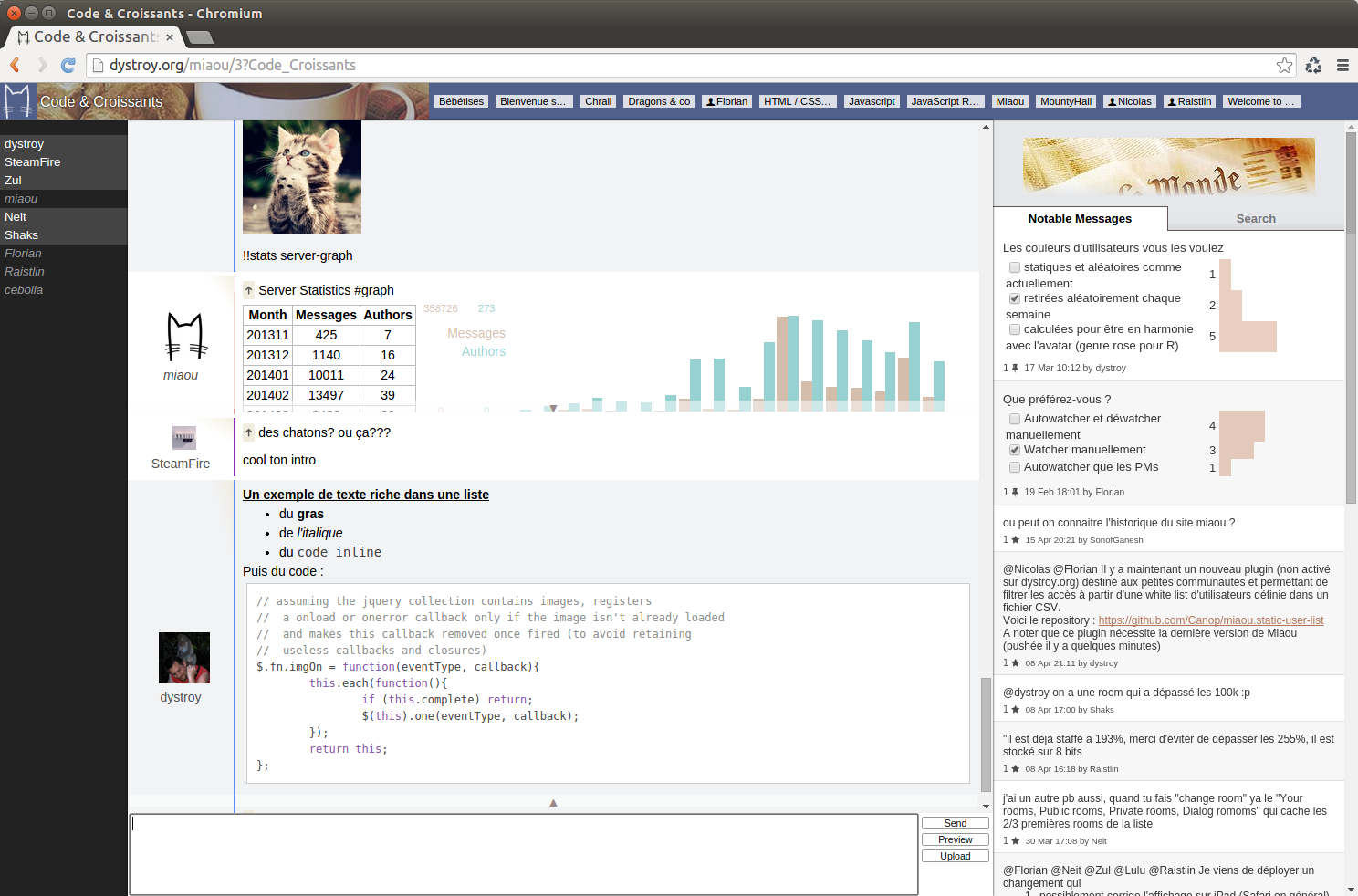 A special flavour of Markdown enables richly formatted messages.
Support for bold, italic, links, lists, tables, images, code, and more.
Plus some special sauce of our own: For example, to paste an image, just hit Ctrl-V.
Made a typo? No problem, hit the ↑ (up arrow) key to edit your last message.
Conversations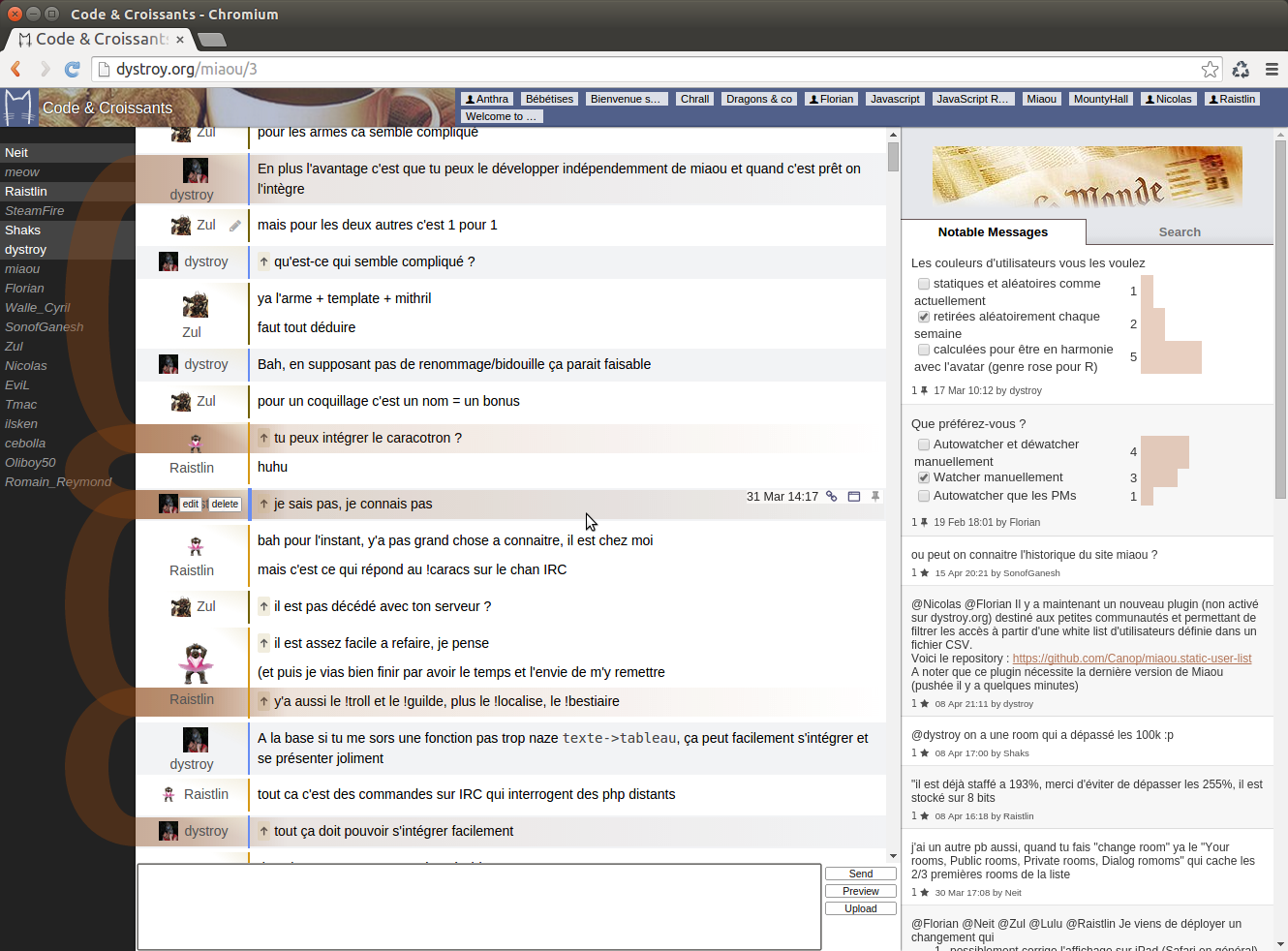 Following a conversation in a busy room could be tricky but Miaou visualises a conversation's flow so you can stay on top of things.
Skins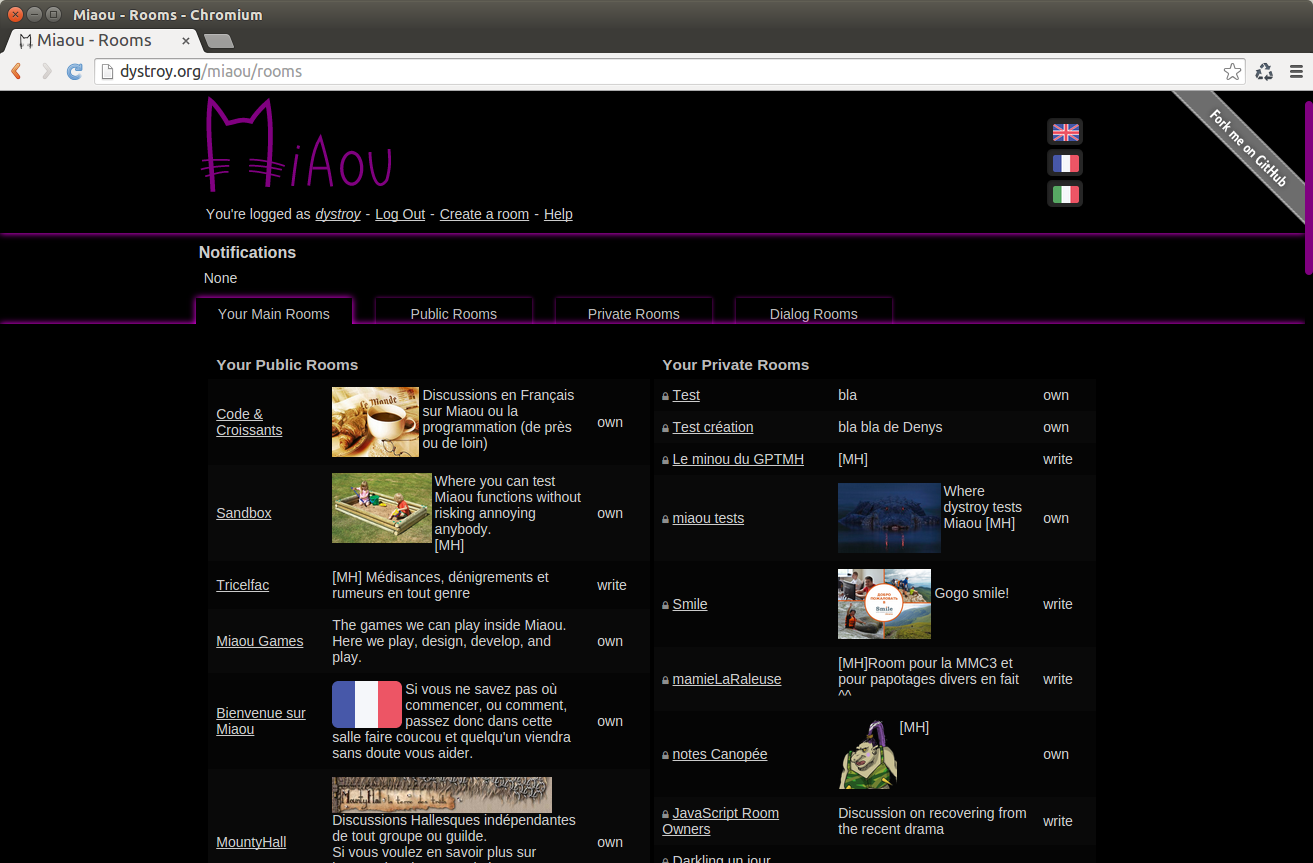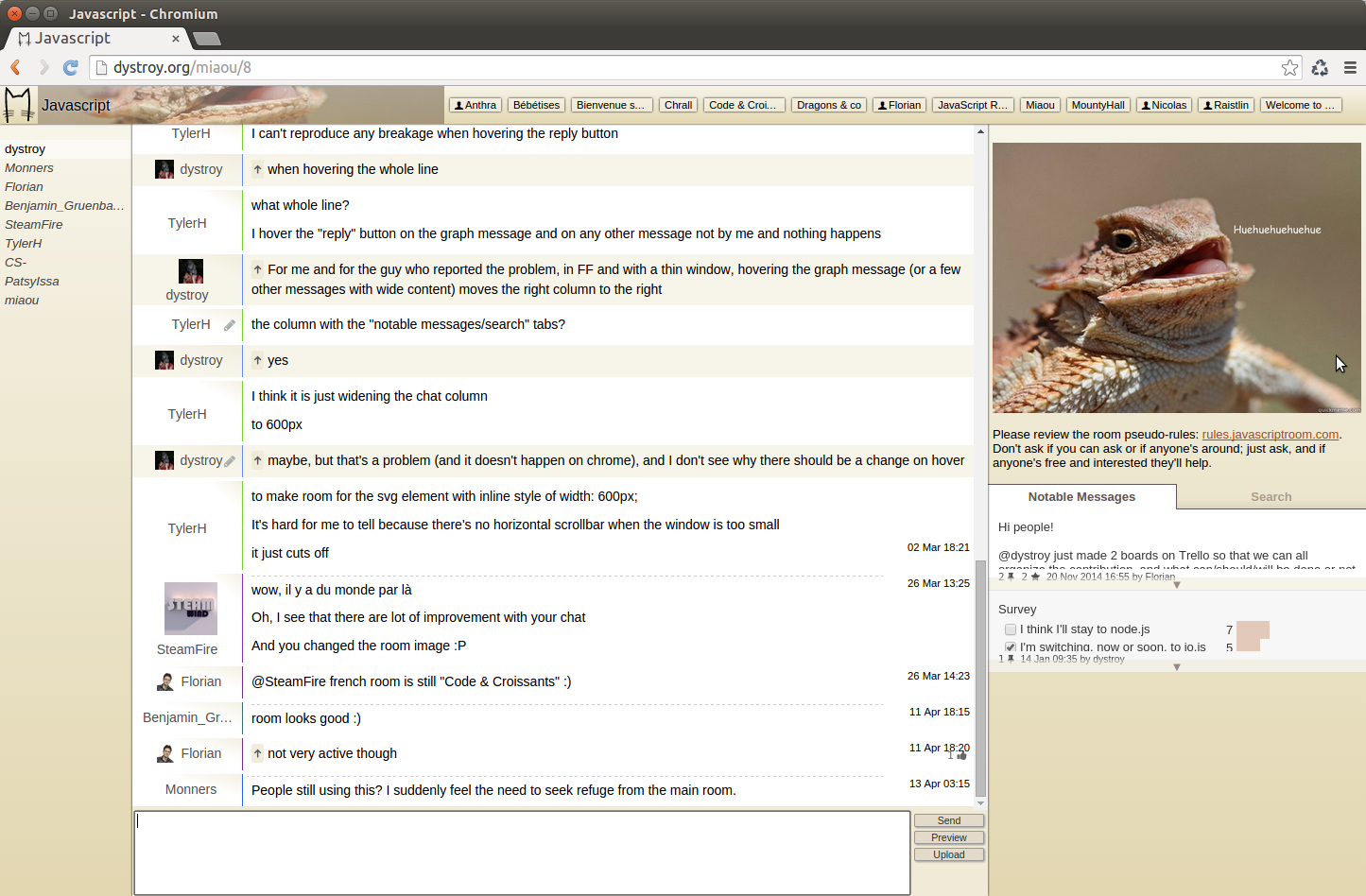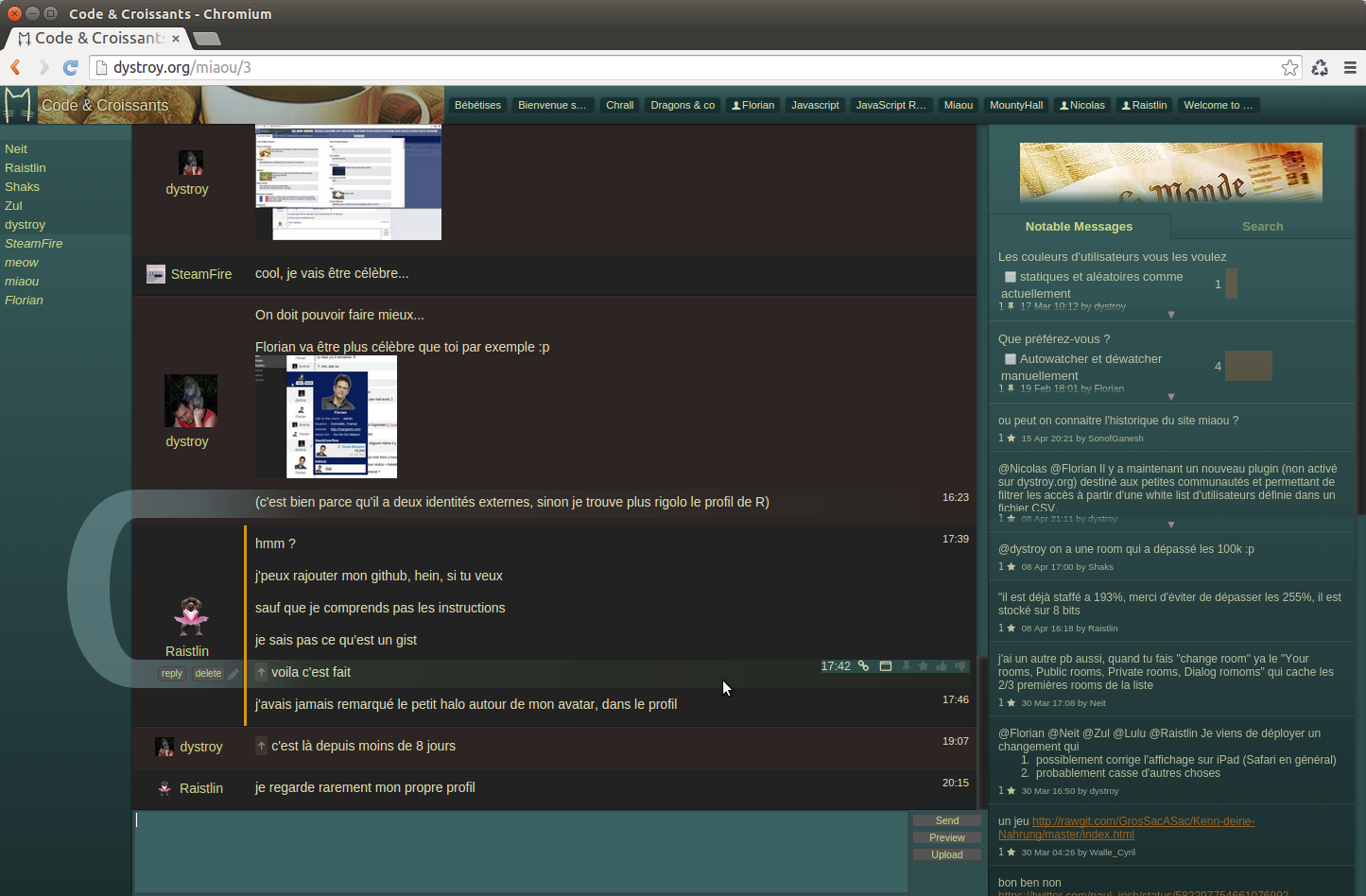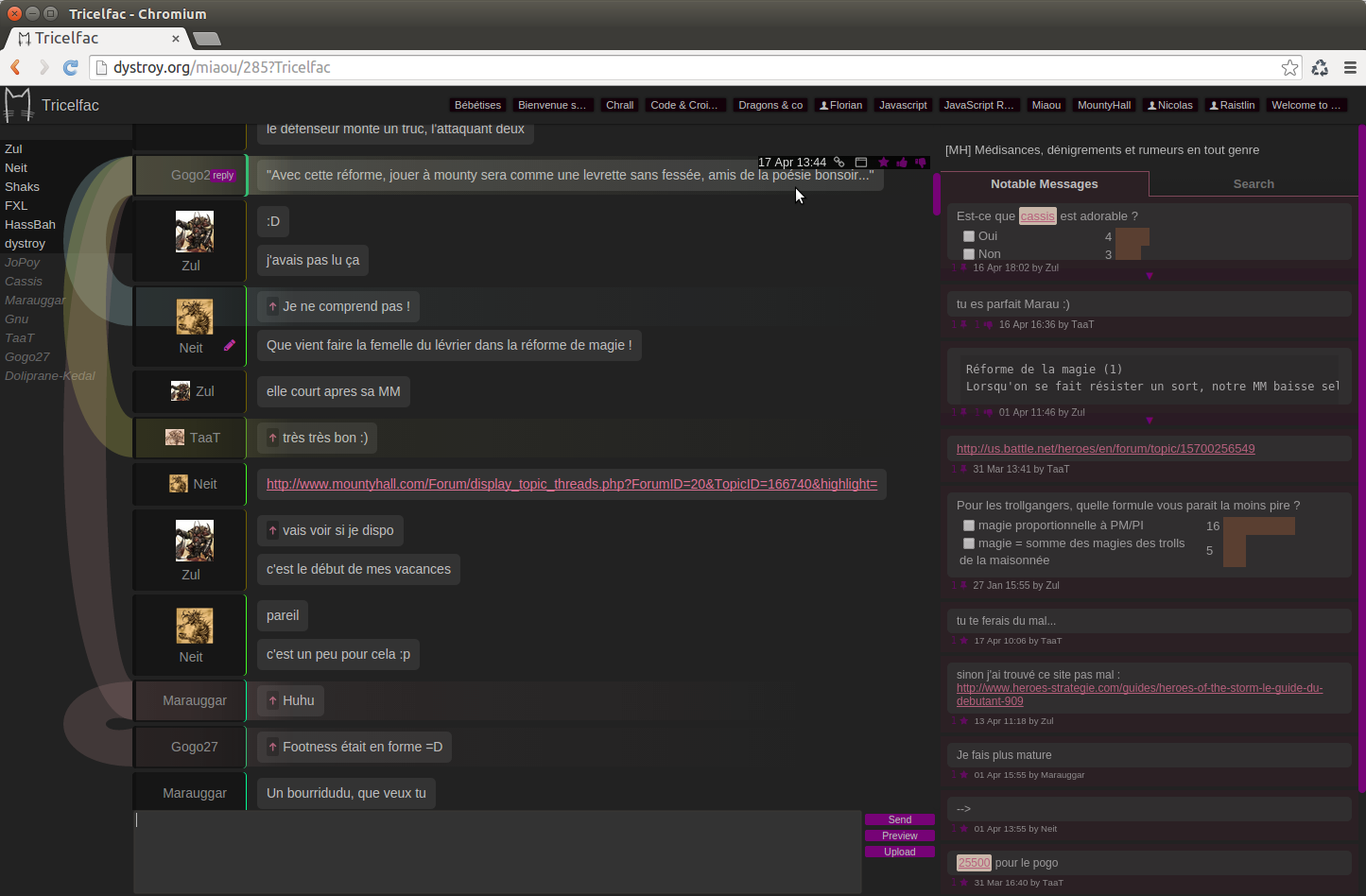 Everyone loves to choose a skin.
Plugins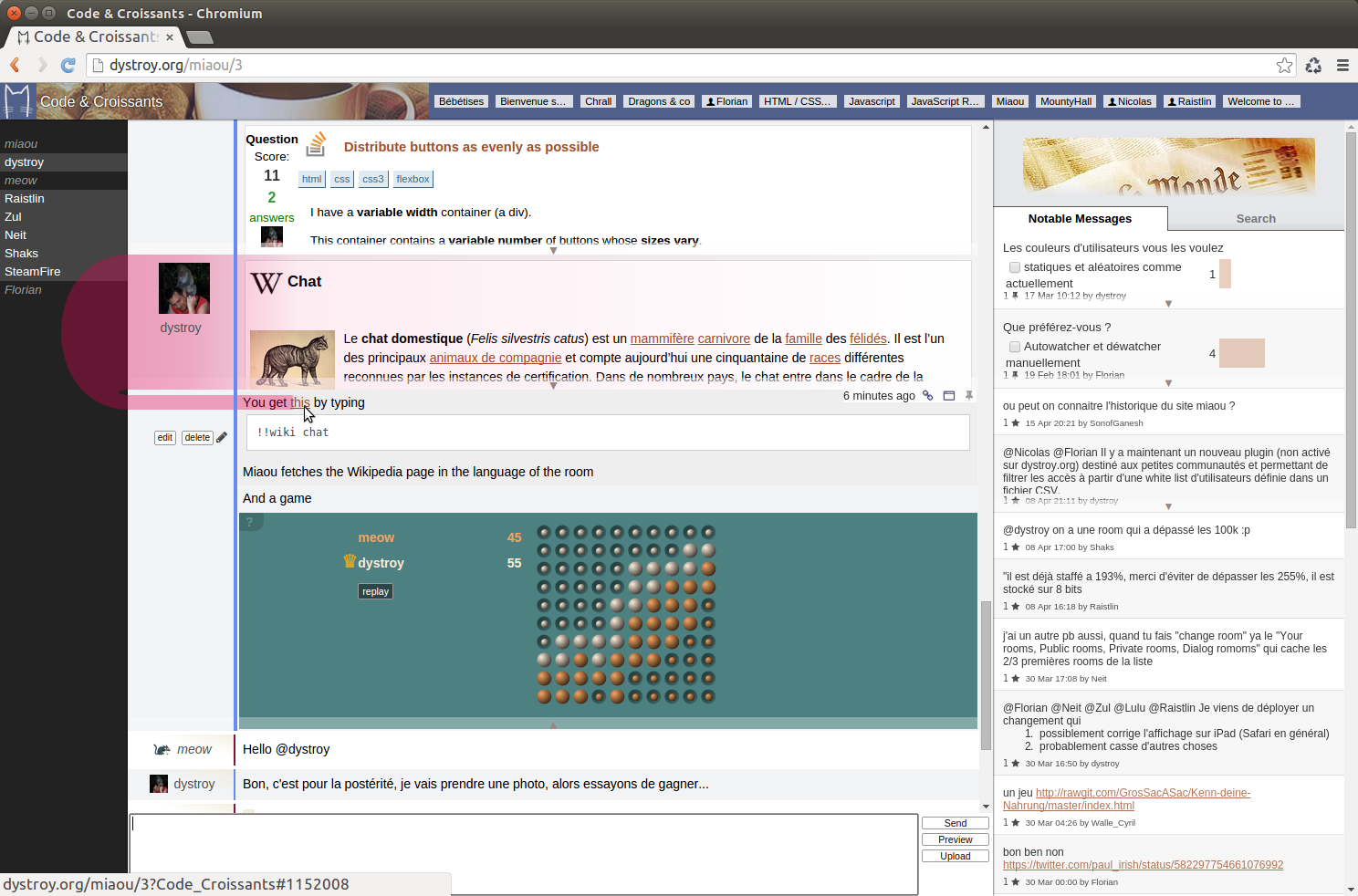 Miaou is highly extensible, with many plugins already written.
From embedding Wikipedia pages, StackOverflow questions and YouTube videos to plotting graphs and customising messages.
You can even challenge people to a game of Tribo!